3 ways Leicester City rose to the top with amazing information management
On Monday May 2, 2016, Leicester City Football Club clinched the Premier League title in what is being described as the biggest underdog achievement in sporting history.
At the start of the season last August, Leicester City were 5,000/1 at the bookmakers to seal the title 38 game-weeks later. To put it into some sort of perspective, here are a few things that had better odds than the club picking up gold this year:
X Factor judge Simon Cowell was considered 10 times more likely to become Prime Minister of the UK
It was more likely, according to the bookies, that Elvis is actually still alive at the tender age of 81
The odds on the Loch Ness monster being discovered were 10 times higher
While soccer is getting a bigger and bigger following in Australia, what might be most impressive to the impartial observer is how the English club built their own success through information and knowledge management and finding success from information and insights that others ignored.
Here are three ways Leicester City beat the odds – and your organisation can too:
1) Finding untapped markets
A lynchpin of Leicester's success was midfielder N'Golo Kante. The 25-year-old Frenchman came out of obscurity when the English side signed him for a mere £5.6 million (AU$10.8 million) last year. It's a fraction of what other teams paid for more prolific players, but Leicester used a fantastic scouting network to explore hidden talents in untapped markets.
Kante came from the doldrums of France's second division, while well-known and experienced players were snatched from under the noses of the team's competitors.
It's something for a business to learn. The biggest difference-maker is not always the most expensive one, so any plans to spend huge amounts on new technologies need to be tempered with potential return on investment.
In terms of a company's target markets, effective information management can shine a light on audiences that are so-far untapped in the Australian or global business arena.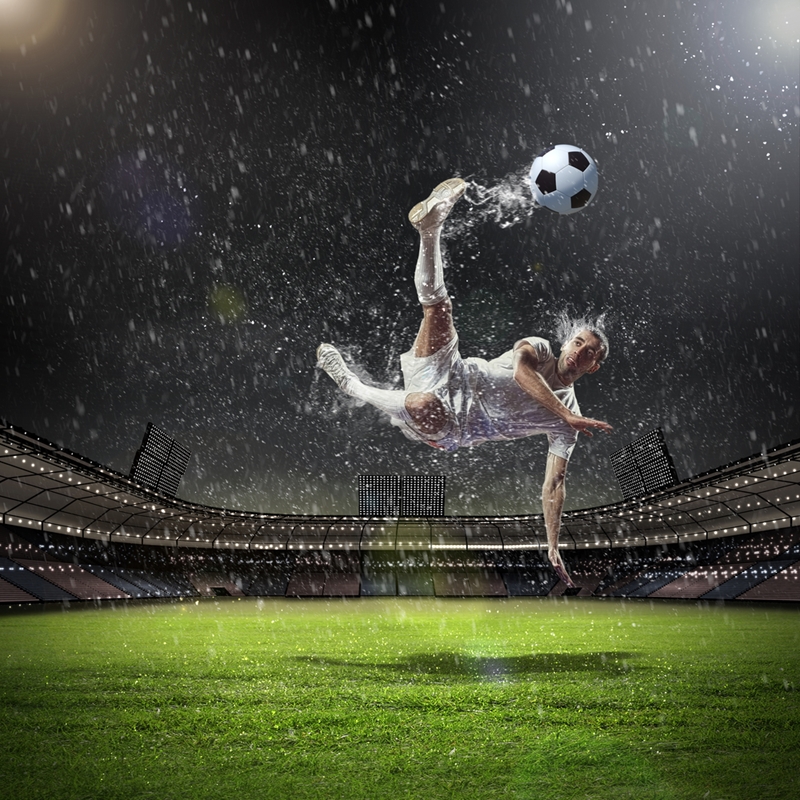 2) Balancing the budget
An interesting statistic recently surfaced that shows how frugal Leicester City have been in this most recent Premier League season. The victors spent a mere £23 million (AU$44.6 million) building a team that could beat all others in the league, the Independent reported.
The victors spent a mere £23 million building a team that could beat all others in the league.
By comparison, Manchester United – a team that has won the league 20 times – spent more than £250 million (AU$484 million) in the past two years alone. Clearly, the midlands team was more economical with their spending and drove better results, as United are likely to finish at best fifth this season.
Austrian national team captain Christian Fuchs was brought in for free, and senior defender Robert Huth was signed for £3 million – around a tenth of the price of Manchester City's struggling new centre-back Nicolas Otamendi.
Leicester City Football Club resolved the team's potential growth with their overall budget, using market data and insights to find some absolute bargains. From there, they had a team good enough to win the league; all they needed was some leadership…
3) Finding experienced leaders
Leicester's manager, Claudio Ranieri, has not had the biggest history of success. During a poor season coaching Chelsea Football Club, the Italian was soon given the nickname "The Tinkerman" for his love of making too many small changes to the team's dynamic.
Claudio found a strategy that worked and stuck with it.
In his season at Leicester, however, he well and truly left that moniker in the dust. The manager made just 27 changes to his starting team, compared to an average of 95.4 for previous league champions, Sky Sports reports show.
Claudio found a strategy that worked and stuck with it, abandoning his penchant for tinkering. It was the team's solidity that made a difference when other clubs couldn't find their mojo.
His 20 years of managerial experience were an essential part of Leicester's success. With a calm, cool head at the helm and experience that stretched back to his playing days in 1974, Leicester didn't only make the most of their information, but also the knowledge around the club.
It gives businesses food for thought. Information management starts at the top, with directors, executives and other leaders providing the tools, experience, resources and knowledge to realise an information-driven strategy. Leicester City did it in spades; could your organisation emulate their success?