Why are half of organisations so complex?
Nobody said business is easy, but does it really have to be so complex? According to a new study by The Economist Intelligence Unit, 55 per cent of all surveyed organisations would call their operational structure "very" or "extremely" complicated.
Only 1 per cent – around three of the 331 executive respondents – believed their business was "not complex at all". And yet most organisations can be boiled down to a simple business model: do more by using fewer resources. What's the big issue?
More money, more problems
It's not surprising that bigger organisations find their everyday lives more complicated – the larger the ship, the harder it is to steer. A higher-than-average 68 per cent of companies with an annual revenue of $5 billion called their structure extremely or very complex.
What's more, 67 per cent of those who operated in 50 or more countries described their levels of complexity in this same way.
Rather counter-intuitively, more than half of respondents said these problems were directly impacting their bottom line, with managing convoluted problems accounting for as much as 50 per cent of some unlucky executives' days.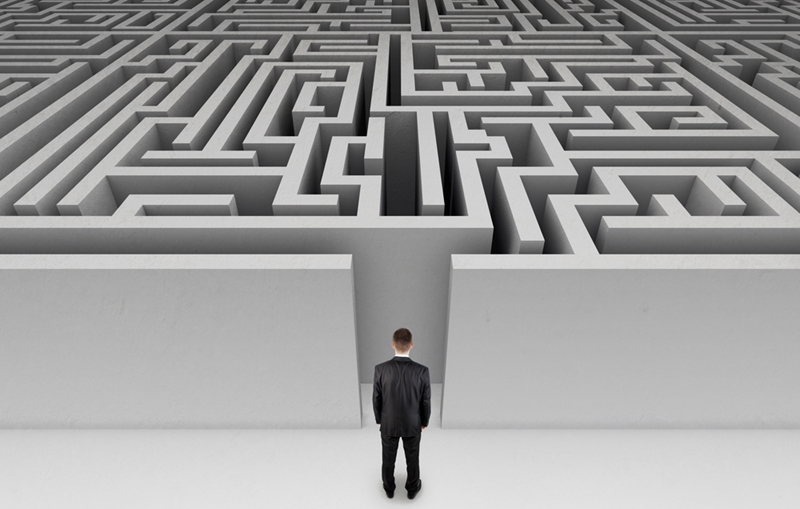 What gives?
When an organisation is too complex, there are a number of casualties. The Economist ranked the top five among its surveyed execs.
General management (29 per cent)
Employee relations (23 per cent)
Customer service (21 per cent)
Governance and compliance (19 per cent)
Product development (18 per cent)
A legal firm estimates that it has lost 1 per cent in productivity each and every year for the last 10 years due to the complexity and overload of it's information. It is only 90 per cent as effective as it was 10 years ago.
While these are all worrying and show just how complicated businesses are costing themselves on all levels, the most worrying statistic is probably in decision making. A more than significant 12 per cent of executives put their ability to make key decisions effectively as one of the biggest challenges linked to business complexity. That affects everything, from the broom closet to the boardroom.
Simplify your organisation: what does it essentially do, and how can you do more with your existing assets.
Take a step back
Life can be pretty complex in itself and what most people do when things get too complicated is take a step back and get back to basics. This is something executives should do on a regular basis, particularly if they find their operating structure overly convoluted.
Simplify your organisation: what does it essentially do, and how can you do more with your existing assets? At Experience Matters, we're big believers in using information to drive a competitive advantage and simplifying everything from decision making to compliance.
With well-structured business governance, you can clean up your information and simplify everything – it's that simple. Well, no one said business had to be complicated, either!