How to become an information management super hero
By the end of 2016, Cisco believes internet traffic data will amount to one zettabyte a year. That takes some getting our heads around. According to High Scalability:
10 bytes is the equivalent of a word in a document or spread sheet
One gigabyte (1 million bytes) is enough information to fill a pickup truck in paper
One zettabyte is the equivalent of everyone on Earth receiving around 100 newspapers every single day.
Sound like a lot? Internet traffic will double to two zettabytes by 2019!
It'll take a veritable Superman to handle the amount of data that an organisation has and will have at its disposal, including digitally, in paper form and even the type that exists as knowledge in employees' heads.
But you can become an information management super hero, capable of carrying tonnes of data on your corporate shoulders, flying at the speed of light and even seeing into the future. Here are three things you'll need to do.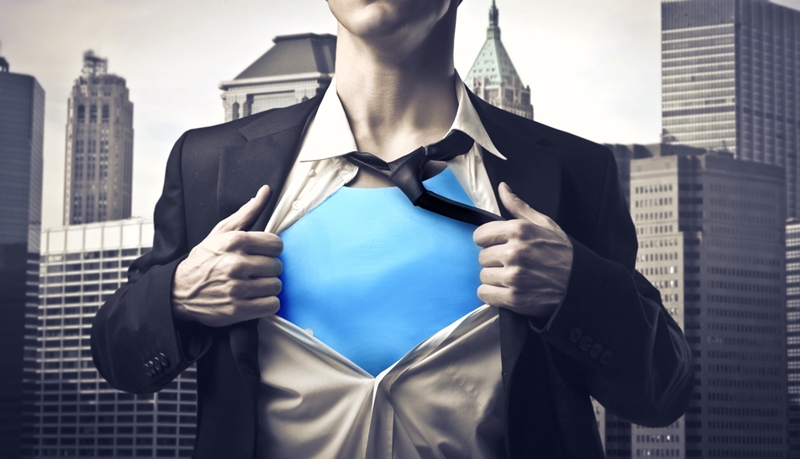 Improve your strength
By this we mean strengthen your ability to manage huge quantities of data like they're nothing. You'll need an information governance framework that empowers everyone to use information in the best possible way, and accountability so someone is responsible for success and failure.
After all, the right information is extremely valuable, so you might as well manage it like you do your money. In fact, we have a free white paper on that very topic!
Internet traffic will double to two zettabytes by 2019!
Speed up
Directors and executives are paid to make the big decisions well. And yet around half of their big business choices end in failure. Whether it's timing a product launch or deciding when to change strategy, analysing the right information lets decision-makers act quickly and accurately.
But let's not assume it stops there. Everyone who works at the organisation will benefit from better information management, thanks to their ability to work faster with cleaner data at hand.
See what the future holds
The people who know information best are usually the ones to help you improve your business. Batman had Alfred, the X-Men had Charles Xavier and Spiderman had Uncle Ben, so who's your information management mentor?
With that in mind, Experience Matters are part of a number of events coming up, with some huge names in information management on the books and ready to help.
On April 26, 2016, we're hosting the first of two Data Quality Clinics with Tom Redman – the "father of data quality". On 26/4/16, we'll be in Sydney.
April 28, 2016, is our second Data Quality Clinic, again with Mr Redman, this one hosted in Melbourne.
On April 29, 2016, we'll be back in Sydney to discuss the barriers and benefits of managing information as a business asset with Dr Nina Evans from the University of South Australia.
Get in touch if you'd like to find out more and take the first steps to earning your information management cape, before data growth really catches up with us.